When planning your ultimate man-pad you probably have some idea of your dream requirements. Widescreen or Projected TV? Check. Xbox or PlayStation? Check. Surround Sound System. Check. Pool Table. Check. Universal Control from an iPad? Check. Room design like something out of Alien? Double Check.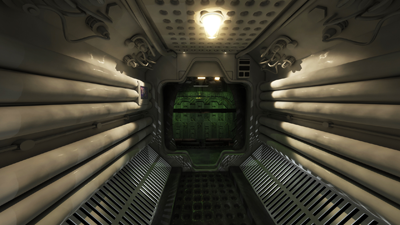 Perhaps the reality may end-up being something a little more budget conscious for most of us but for those who can dream big UK-based bespoke home automation company "The Private Cinema Company" are ready to turn those dreams into a reality.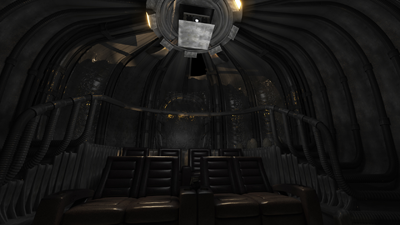 One of the latest installation designs for the company has been an Alien themed cinema room complete with alien eggs, shadowy lighting, leather seats, surround sound, movie projection, and all the dramatic intensity of the movie the room is based upon.
The images are pretty impressive and really capture the essence of a bespoke installation. We're big fans of science fiction movies so this design really gets us wanting to fetch the cat and load in the Blu-ray Alien Anthology set. For those for whom Alien holds little appeal the company say installations are not just limited to the man-pad as home automation can be styled into the lounge, bedroom, bathroom, kitchen, and even the swimming pool if you have one.
For us, it's grab the snacks, lights out, start the movie, and make sure there is someone to cling tightly onto. I'll bring the popcorn, you bring the Xenomorph.
To learn more head over to the The Private Cinema Company website.