Has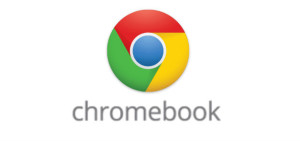 Google's Chrome OS-based Chromebooks caught your eye and now you're considering one?
We'll walk you through what you need to know – what's great, the limitations and how it compares to a traditional Windows, Mac or Linux laptop.
Of course, in the end your own requirements should drive your decision, but there's a good chance you may have room in your home for a Chromebook.
What Is a Chromebook?
First some basics.  Chromebooks are laptops (typically in a notebook form-factor) running Google's Chrome OS (operating system). None of the hardware is made by Google but instead by the usual suspects in the laptop world: Dell, HP, Toshiba, Lenovo, Samsung, Acer and Asus. Google makes the OS and many of the apps.
There are quite a few similarities with other OSes – it has an application launcher, a system tray and a taskbar.
But on the other hand, there is no installing applications like you would with other OSes. Instead you either run web-based applications or install extensions into the Chrome web browser. Everything is based in and around the browser.
This is worth restating in another way – you can't decide to install Photoshop or your favorite text editor or play some PC video game on your Chromebook. If any of those things can be pulled up in a web browser, then sure (assuming they don't require an above-average amount of memory).
A Chromebook comes pre-loaded with the OS – there is nothing to 'install' and near nothing to configure. Turn it on and in seconds you'll be booted up.
You will need to have or create a Google account in order to log into your Chromebook. And to take advantage of the range of cloud-based services that Google has, you'll want to create one anyway.
Specifications
Typically, Chromebooks weigh anywhere between 2 and 5 pounds and are less than an inch or so in thickness, i.e. very lightweight and hence, easy to carry around.
Battery life varies by model, but you can typically expect between 6 hours and 14 hours, even with continuous web surfing over Wi-Fi.
Chromebooks usually come with relatively smaller screens, maxing out at around 14 inches with an average resolution of 1366 x 768, which gives you high-definition viewing. You can get much bigger and high-resolution displays as well.
CPU and RAM
Chromebooks come with hard drives ranging between 16 GB and 32 GB. This may not qualify them to function as gaming laptops or video-editing hubs, but they're perfect for making presentations and doing other work-related tasks. But keep in mind that the philosophy of a Chromebook is that it's an extension of your computing life in the cloud, and that your data is all stored there.
The processor and the memory (RAM) of your Chromebook play a big role in determining how flawlessly it functions, particularly when multiple tabs are open along with video streaming and gaming.
As far as processors are concerned, the Intel Celeron chips work well, but if it's high speed that you're looking for, you'd be better off with a Core i3 processor. These machines come with longer battery life and better responsiveness.
Connectivity
With Chromebooks, you store almost everything to the cloud, but their ports can be limited. Still, the best Chromebooks comes with a variety of connectivity options. Naturally, they all come with Wi-Fi.
A Chromebook that has a memory card slot for you to upload photos from your camera should do well. It should also have several USB 3.0 ports and HDMI support. This makes it easy to display to an external monitor or TV.
Chromebooks typically don't have a CD/DVD drive.
Price
Price is where Chromebooks shine. You can get a perfectly good Chromebook for under $300. For those who only need a machine to perform all Web-based activities – email, web browsing, video and text chat, and document creation & editing, the a Chromebook makes perfect sense.
Ease of Use
Chromebooks are very simple to use. If you know how to use a web browser and have used any Google apps, then you already know how to use it.
Security
Another advantage Chromebooks have going for them is in the area of computer security. Chromebooks run a Linux-based operating system that is immune to Windows-based Malware and viruses. While this does not mean that it's some magical 100% secure system, it so far has a very small exposure surface.
Additionally, Chromebooks update their operating system and software/apps in the background automatically. There is no choice in the matter. In this way, you will always have the latest updates to fight both security vulnerabilities and OS bugs.
Conclusion
Chromebooks can make sense to those looking for a low-priced, portable computer for everyday functions such as browsing the Web. Fans and avid users of Google apps and cloud services will find it easy to use it. However, if you rely heavily on desktop software, you will be better off with something more powerful for creating/editing media or even gaming.
What you do get with a Chromebook is a hassle-free computer that is quick to boot and easy to use.