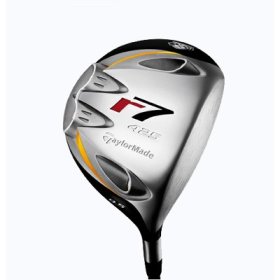 Continuing the week of Father's Day gifts and gadgets we go back to the golf category with a TaylorMade Golf r7 425 TP Driver. What's so special about this driver? Well the technology of the club allows for players to choose from 1,230 launch conditions across a range of nine swing weights. You see, the driver contains more TLC cartridges in a wider array of weights.
Also, this driver employs the new RE*AX shaft which features Fujikura ROMBAX technology which reduces ovaling and creates better stability.
If your dad is an avid golfer… he knows about this TaylorMade Driver.
* More TLC cartridges in a wider range of weights
* Allows players to choose from 1,230 launch conditions across a range of nine swing weights
* RE*AX Graphite shaft features Fujikura ROMBAX technology
Price: $799.99
(Please note prices are subject to change and the listed price is correct to the best of our knowledge at the time of posting)