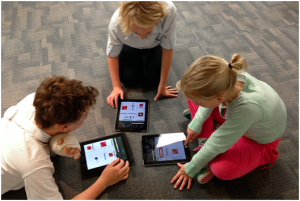 Video games have long evolved from being only about fun and entertainment, and today there is a wealth of educational games, many of which are online (web-based). In this post, we take a quick look at 6 of these, which are either free or free at their core.
This collection of free games is targeted to students in grades 4 to 12. The website covers a wide range of subjects including math, science, health, and social studies. There are no ads, and kids don't need to register to play. The site is a curated selection of the best online educational games. The BrainPOP team has evaluated hundreds of games from different companies, and chosen those they felt were the highest quality for this site. Teachers can even view a lesson plan, which explains how they could integrate some of these games into their classes.
This massive multi-player online game is centered on cartoon penguin avatars. A player's job is to explore a winter wonderland and test all the mini-games available. All players will earn valuable coins which they can spend on the website's virtual store. For example, you can buy your character some really nice clothes. Although playing the games is free, at some point you'll have to buy a subscription to have unlimited access.
Neopets is an excellent online platform for kids. It is packed with interactive games. Users will have a virtual pet and the action takes place in Neopia, a virtual world. Suitable for kids of all ages, the website allows you to create up to 4 virtual pets. Earn points by playing various games on the website, and use them to purchase foods, clothes, toys, accessories, and more. These online games will certainly appeal to kids who want to have fun, make friends, and develop their social skills.
This site hosts another curated collection of educational and free games from around the Internet. The group at the Utah Educational Network has pre-screened all of the games, ensuring that each of the games they feature is both useful and appropriate for students. They have games that cover every grade level, and every subject. Children find the site to be attractive and easy to navigate. The sidebar navigation lets you select age ranges, and choose between K to 2, 3 to 6, or 7 to 12.
(also available on iOS)
For younger kids, this is a wonderful site. Some of the games here are educational, while others are just for fun. You can sort the available games by both skill level and subject area. Kids will find many of their favorite PBS characters here, like The Cat in the Hat, Curious George, and Clifford. Each character has a set of learning games for children.  While many of these online games are free, some of them are premium games which require a paid subscription. One outstanding math game on this site is PBS CyberChase.
Kids may not find this the easiest site to navigate, but they enjoy the games here so much they tend to return to the site over and over again. Reading games include such fun options as Grammar Gorillas and Mad Libs Junior. Math games include entertaining games like Math Baseball. There are also online comics and books, which are wonderful. It may not be the easiest site to find what you're looking for, but there is so much here that your kids are sure to find something they'll enjoy.
The Internet is packed with educational games for kids, on all the major platforms (Web, phones and tablets, etc.), and this was a mere speck of what's available out there. Work with your kids to pick the best games and help nurture their built-in love of learning.