The Geeks are running a giveaway in conjunction with the fine folks over at the DiscHub. Sometime between Fri 17 Dec and Mon 20 Dec 2004 (inclusive of those days), we're going to post an article to our site. The first registered user to respond to that e-mail requesting the DiscHub [review] wins it. Yup, it's that simple! Register here.
Oh yes, this is for a limited edition black DiscHub! Read on to see a picture.
Here is a picture of the sleek black DiscHub as well as a blue one. In case you can't wait to find out if you win or not, you can buy one right now over at DiscHub's site, and they're on sale for the holidays.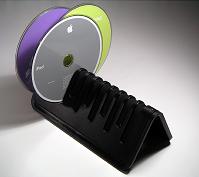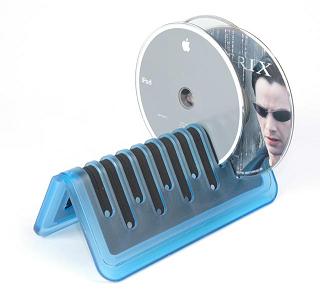 Rules:
There aren't a whole lot of rules, as this is a rather simple giveaway, but just in case there's a mad clamor to get one of these little beauties…
You need to be a registered user of GizmosForGeeks.com to be eligible.
No Spamming us to try to win. If you send 2 e-mails, we'll forgive you and assume you double-clicked when you meant to single-click! Any more e-mails and you're disqualified.
The announcement (when you can respond) will appear sometime between Fri 17 Dec 2004, 12PM EST and Mon 20 Dec 2004, 8PM EST.
Seeing as we're really geeks, don't try to forge your mail headers to make the time fit: we'll know.
Unfortunately, we won't be able to respond to every inquiry. Please see our site for general updates on the contest.
This contest is restricted to residents of the continental United States.
If you win, you will need to provide us with your mailing address so that we can send you the DiscHub.
The Winner will be announced on Tuesday 21 Dec 2004.
Our decision is final.