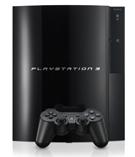 With over a dozen shopping days left to Christmas Day, let's give you a look back at the "12 Gizmos of Christmas", so you can get some great tech ideas for your loved ones. Starting at #12, GPS Devices, we'll countdown in rapid succession to the #1 pick by a mile, Video Game Consoles. Just click on the item to see a more detailed write-up on it.
#12, GPS Devices
Ever since the US government made GPS signals available for civilian use, GPS devices have taken off. This year was no different in terms of popularity. GPS has found some interesting uses including in digital cameras, for noting where you were when you snapped the pic, in sports and fitness devices for mapping your exercise routes, and even for game playing such as in geocaching.
#11, Computers and Accessories
In the computing world, things continued to get bigger, better and cheaper, particularly in the area of flat panel monitors and hard drives. Next year we're pretty sure we'll be featuring a 1 Terabyte hard drive, and probably from Seagate as well. Also on the rise are Media Center PCs in keeping with everyone's obsession with recording their TV shows to (huge) hard drives.
#10, Digital Camcorders
The increasing capacity of hard drives coupled with their diminishing physical sizes, meant that camcorders are starting to sport larger capacities without getting larger in bulk. Definitely a good thing. But don't count MiniDV out just yet, as evidenced the quality and popularity of the Canon model in our list.

#9, Laptops
Apple made it back to the table again this year with their good looking MacBooks, but a new entrant that may warrant its own category some day was the UMPC, which was well represented by the Samsung Q1. Standard PC laptops continue to be necessary and Toshiba shows how to put together a great notebook.
#8, Portable Video
Newcomer, Microsoft, joined the old guard, Archos and Apple in the Portable Video Player field. They're missing some tricks, but instead brought along some new tricks to the show, or should I say 'showdown'? Who's taking bets on whether they can make a dent into Apple's territory?
#7, Digital Cameras
How could digital cameras beat out camcorders you ask? Still popular, and not quite that many folks fancy themselves the next Tarantino. Remember the first digital cameras with 1 or so megapixels? Those were the dark ages my friend. Try 10+ Megapixels! Also try steady shot technology and now anyone can be a photographer. Kidding. Well sorta.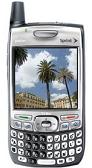 #6, Cell Phones
These days, it's not a matter of if you have a cell phone, it's what cell phone you're going to upgrade to next. Pretty much, you will want to be thinking "Smartphone" and here are 3 great ones to choose from. And the cool thing is that this is just the tip of the iceberg – you have so many choices.
#5, Toys
Toys? Really? Really! Toys have become more and more infused with technology over the years and we're starting to see smarter toys like robots (ex: the Roboreptile) and other computer programmable gadgets like Lego's Mindstorms. But let's not forget the cuddly – Elmo, take a bow.

#4, Video
There's no denying that "Tivo", and its associated grammatical forms, have become household words. First up on the video list had to be the recently released Tivo Series 3. But also starting to take off was the emergence of place-shifting devices like the Slingbox, so you can not only record your TV, but view wherever you happen to be. We went off the beaten (product) path in this category and made Television Series on DVD our 3rd pick. After all, what is your hardware worth without some content on them, right? By they way, I bet you have a great story about a weekend that was spent overdosing on your favorite TV show's latest DVD season!
#3, Portable Audio Players
Another category where we have some entrenched winners, namely Apple and Creative. The new kid on the block this time is Samsung, or should we say it's satellite radio? We would have to say it's the merger of satellite radio with MP3 players. Wonder when Apple is going to get in this game? After all, making the Nano sexier is going to become harder and harder.
#2, HDTV
Arguably the most drool-inducing category, particularly if you are standing in front of the glorious experience that is a bank of these beauties in your local electronics store, basking in the glow of their flat-panel, crystal clear goodness. Need we say more? Ok, real quick – you got Plasma, you got LCD, 40+ inches of real estate, and top it off with a 1080p upscaling DVD player.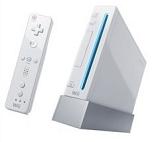 #1, Video Game Consoles
As we put it in our summary of this category, there was no way this couldn't be the #1 category, given the week-long lines, fighting, rioting, and even shootings, that some people experienced to get their hands on some of this consoles. The Xbox 360 had a quieter entrance, but was still hugely popular, and weeks after their initial releases, you would be hard-pressed to get your hands on a PS3 or a Nintendo Wii.