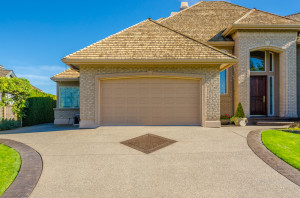 The garage door goes up. The garage door goes down. To the casual neighbor passing by it might not look like anything special. But it's what's behind that door, and maybe more importantly, the technology behind it all that is quite special.
New technology centering around that sometimes forgotten "room" in your house is blowing the proverbial garage doors off of the idea that the garage is just a place to keep your vehicle out of the elements or a place to store holiday ornaments for 11 months out of the year.
What's even better is the "key" to unlocking the doors to a cool garage is now right in the palm of your hand. Smartphones have made many aspects of our lives easier and there's quite a few apps out there centering around the good old-fashioned garage, making it every bit as plugged in as the rest of your house.
Every room in the home has become more high-tech over the years — from smart TVs and wireless cinema surround sound in the living room to heated floors in the bathroom to new homes built with USB ports in every wall so you can plug in your tablet, phone, or laptop in any room at any time. So why wouldn't the garage also see some innovation thanks to the wonderful world of technology?
In this article, I will highlight some of the most useful and inventive apps available revolving around the old-fashioned garage — from how to pick the right door for your home to organizational tools for your garage to cool garage door openers that allow you to control your garage from just about anywhere.
Choosing Your Style
Choosing what style of garage door you want for your house is actually a pretty big decision. It's a rather large part of the front of your house and can really change your home's appearance for better or worse. The last thing you want to do is pick out a door you think fits your style and then realize once you've bought it and had it installed, that it was a big, expensive mistake.
Luckily, there are a few apps out there that allow you to "try-on" various garage doors on you house … virtually, that is. Here are a couple of the leading apps that allow you to pick and digitally install your garage door on a photo of a model house (some even your own house) before actually buying the door.
Garage Door Simulator by Extremedia
This Android app can be helpful if you just built your house and you want to "try on" some garage doors before buying one. While this app doesn't use actual doors that you can purchase, it can be helpful in choosing a style that fits your house. It allows a choice of color and design and matches it to the garage doorway on a picture of your home.
Clopay Imagination System
This nifty website allows you to play around and try out some actual garage doors available from the company on a model home or your own home. Just upload a photo of your house and start playing with the different styles and colors until you find the winner.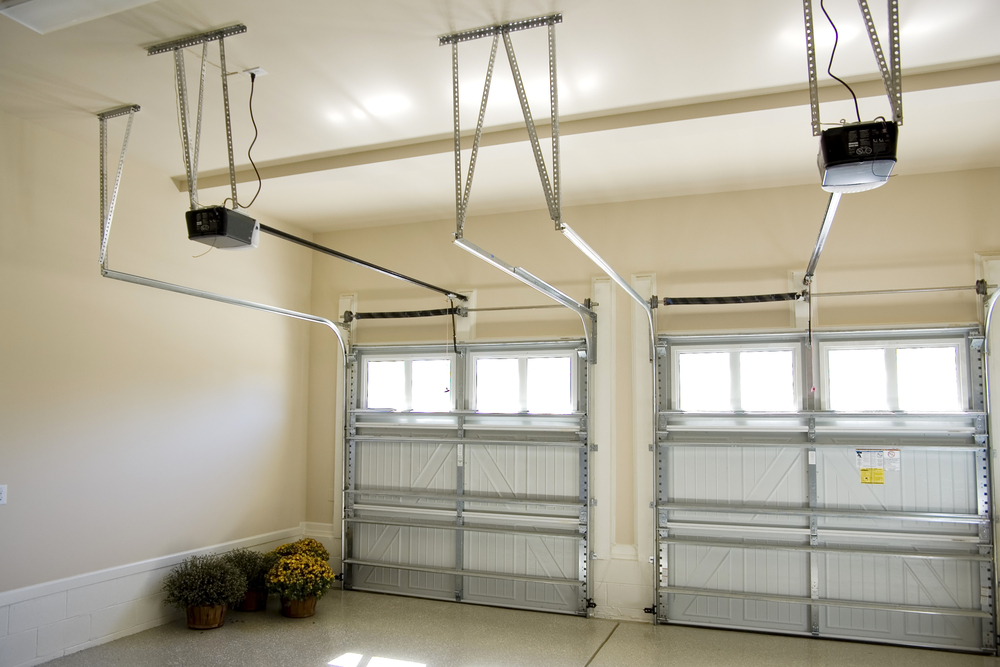 Garage Door Opener Apps
There are numerous applications now available on either your Android and/or iPhone that allow you to control your garage door without having to carry around a bulky garage door opener. Some brands of garage door openers have their own apps that work specifically with their products. Liftmaster, Sears Craftsman, Chamberlain, Garaga, Silvelox, and others all have their own apps for specific use with their doors.
But there are apps available that allow you to open any number of modern garage doors from anywhere you have a cellphone signal. There are lots of garage door opener apps out there and I recommend researching, reading reviews, and finding out which garage door opener app works best with the brand of garage door opener you purchased.
Here are two of the more popular ones available only on Android:
Garage Mate (by BTmate.com)
Formerly known as GD Mate, Garage Mate is one of the top garage apps for Android. Compatible with Genie, Liftmaster, Chamberlain, Sears Craftsman, Raynor, Wayne-Dalton, Axis Cam, AccessMaster, Somfy, and all garage door openers built in the last 30 years.
This app received 4.5 stars out of 5 among the 172 reviews on the play.google.com store website.
Tap It Open (by Simon Says)
This app is also for Android phone users and also receives 4.5 stars out of 5 among 90 reviewers. Many users say this one is particularly easy to set up.
For iPhone users, apps worth checking out include the custom ones for Chamberlain or Liftmaster.
Both of these apps require you have the feature MyQ built into your garage door opener (on newer models). Or you can purchase the Chamberlain MyQ Garage Universal Smartphone Controller, which works with all major garage door opener brands — then you download the app and control your garage door from your smartphone.
Garage Organizer Apps
If you're happy with your garage door and the garage door opener, then now all you have to do is organize all those dozens of boxes and hundreds of tools inside your garage. Easier said than done. But luckily, there are apps out there to help you with this task too.
EZ Garage (By Microcad Software)
This free iOS app lets you be an engineer and design a virtual garage. You set the dimensions of the walls and then select cabinets, storage systems, and accessories. It also allows you to customize your design by changing the materials or adding new objects. It's like Tetris for your garage!
HOMZ Smart Storage™ (by Inventur Verwaltung / Asset Management)
Not specifically for the garage, but this application allows you to better organize all your possessions, with diagrams of how to stack boxes, how to label them, and how to create an organization system so you can find that bowling ball and those bowling shoes when you're ready to head back to the lanes.
What other apps and technological advances have helped you bring your garage into the modern era?